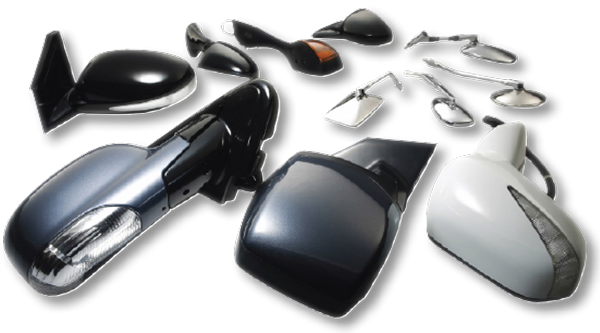 K SOURCE. THE MIRROR PEOPLE
K Source is a unique manufacturer in that we specialize in making only automotive and motorcycle mirrors. Our experience in this category for nearly 70 years is exactly what our customers have come to trust and rely upon, as our manufacturing and marketing expertise has consistently led the market.
K Source started as an OE mirror supplier in 1950, and that still remains a dominant part of our business. Today we are also in the aftermarket with established brand names like K Source, Fit System, Vision System, Ken Sean, and KS Heavy Duty.
We have a diverse product line, including automobile, truck and towing mirrors, and replacement glass assemblies. Our blind spot detection, back-up camera, GPS monitoring and video recording mirrors are advanced technology systems that we manufacture under strict quality guidelines. We operate five factories worldwide that are ISO certified and follow QS 9000 standards. We also invest heavily into research and development, and our newest products, the GPS+CAM and ALERT-CAM, are examples of excellent returns on our investment.
K Source is the automotive mirror specialist that you can depend on, not only for excellence in product quality, but also for our very capable team. This is the reason we call ourselves "The Mirror People"